8th
April
2020
---
I ran into an issue where I had to move files from one system to another and was running into issues because files had been set as read-only, had the archive flag set, or both. It was causing the system to skip files which wasn't acceptable. Normally you could just use Windows to clear it in bulk, but that could potentially mess up file permissions. I needed a way to automatically just clear all flags but respect permissions.
I did some searching and didn't find a utility that would do the job and most of the solutions I found required Powershell which wasn't available on the system I was on. I ended up writing a quick console application in C# to do the trick. I've made it free and open sourced it in case anyone wants to use it.
If you need just the app, you can find the release build here with instructions. The app also prompts for input to make things a bit easier to use. There's no install, no tracking or metrics, or anything else related to privacy concerns in this app. It's a simple throwaway utility to get the job done and move on.
https://github.com/gregvarghese/clearflags/releases/tag/1.0.0
If you want to see the source code, that is available here:
https://github.com/gregvarghese/clearflags/
Please note that I did this in about 10 minutes for my own use so error handling is pretty much non-existent. I mention this because I did run into one issue where Windows was somehow seeing a folder with files in it as a file and it couldn't be deleted or renamed and the utility couldn't get past it until it was resolved. I didn't spend much time debugging and just used my Mac to rename the folder and Windows was able to recognize it after the change, so the utility was able to continue processing.
10th
May
2015
---
If you use Steam and  suddenly find yourself unable to connect receiving the error "Steam is having trouble connecting to the Steam servers.", check and see if you have Peerblock installed and running. I wasted a lot of time trying to figure out why the connections wouldn't go through and finally went through apps running in the background one by one, until I closed Peerblock and discovered Steam suddenly started working. If you would like to continue to use Steam while Peerblock is open, follow these instructions for a workaround:
1. Start PeerBlock
2. Click List Manager
3. Click Add
4. Put something in the description like steam-allow
5. click add url and paste this: "http://list.iblocklist.com/?list=steam" (no quotes)
6. Choose type: allow
7. Click Ok then close the List Manager.
This will download a list that adds exceptions for Steam and should let you connect with no issues.
3rd
July
2013
---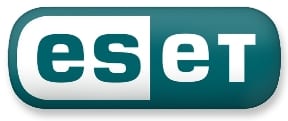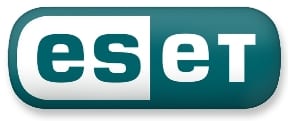 I just spent the past two days complaining about Windows 8 to everyone I know because of how awful the experience is. I installed Windows updates, rebooted, and the system stops working.
It turns out it wasn't Windows causing the problem but ESET AntiTheft on Dell laptops. It turns out there's a permission bug specific to Dell machines when ESET creates it's ghost account and instead of giving it restricted access, the system essentially copies the permissions and then changes everything on the C: drive to a state where the permissions are no longer accessible.
Unfortunately, the only known fix at this point is to contact ESET support. I called their support line in North America and the tech knew about the issue right away. You'll have to reboot into safe mode, and then get them to remote in to install a utility that runs a script that resets the permissions.
Contact Info here: http://www.eset.com/us/about/contact/
The tech assured me they are working with Dell to get this issue resolved so until they do, make sure you don't activate ESET's AntiTheft on the Dell machine.