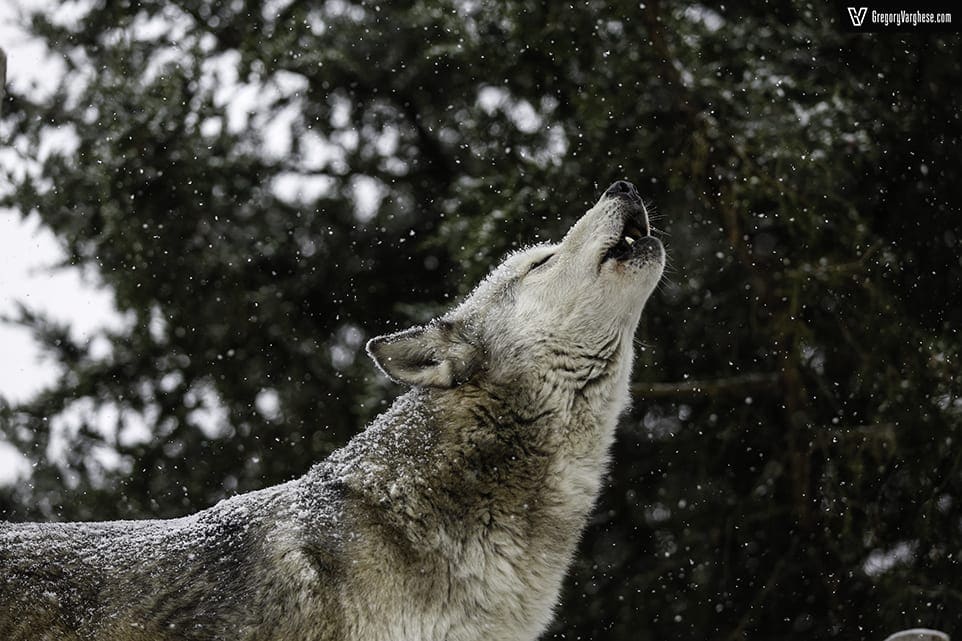 16th
December
2013
---
It's been a while since I've updated this blog but I'll be adding more posts about thoughts and technology soon. On an unrelated note, I've gotten heavily into photography and am becoming quite proud of the art I've created. With the amount of photos I've taken, I've decided to split the photography into its own blog that's more suited for showcasing the work. The wolf picture above is one of the latest pictures I've taken and there's plenty more that you can see at http://gregv.photography.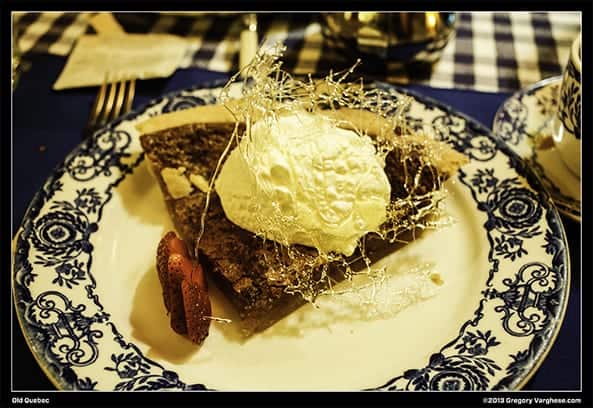 20th
May
2013
---
In January, I decided to take advantage of vacation deals and went to Quebec for a weekend to explore Quebec, Chateau de Frotenac, and the Ice Hotel. I had an incredible time overall. During my stay at the Chateau, I wandered around a bit and discovered the Aux Anciens Canadiens Restaurant, supposedly the oldest building in Quebec. The restaurant is located in the historic Maison Jacquet, just down the block from the hotel. The food was incredible and the service was impeccable.
After my incredibly sumptuous dinner, they presented me with a dessert menu and I noticed one I've never had before called the Maple Syrup Pie. It was the house speciality so I decided I had to try it right away. If you can make it out there, I highly encourage you to go to the restaurant and try the restaurant's amazing food. Until you can enjoy this unique dessert at the Aux Anciens Canadiens Restaurant, you can make it yourself with this easy recipe.
Maple Syrup Pie
Aux Anciens Canadiens (www.auxancienscanadiens.qc.ca)
34, rue Saint-Louis C. P. 175 succursale Haute-Ville
Québec QC G1R 4P3
418-692-1627
1 ¼ cup brown sugar
½ cup 35% cream
2 large eggs at room temperature
1/3 cup maple syrup
2 teaspoon butter at room temperature
1 pie crust
Preheat oven to 350 F (180 C).
Blend brown sugar, cream, eggs, maple syrup and butter in an electric blender until unctuous consistency.
Pour into a pie crust.
Bake for around 45 minutes.
Serve at room temperature with fresh cream.
29th
September
2012
---
Here are some photographs I took of various Rockstars at the Uproar Festival 2012 that I'm particularly proud of.
I've moved these to my photography blog as I had to disable my Flickr plugin due to extremely poor performance. You can view all of the photos at http://gregv.photography/portfolio/rockstar-collection/
Shinedown
[slickr-flickr tag="Shinedown" items="10″ type="gallery" thumbnail_size="small" thumbnail_captions="on" flickr_link="on" sort="title"]
Godsmack
[slickr-flickr tag="Godsmack" items="10″ type="gallery" thumbnail_size="small" thumbnail_captions="on" flickr_link="on" sort="title"]
In This Moment
[slickr-flickr tag="In This Moment" items="10″ type="gallery" thumbnail_size="small" thumbnail_captions="on" flickr_link="on" sort="title"]
Adelita's Way
[slickr-flickr tag="Adelita's Way" items="10″ type="gallery" thumbnail_size="small" thumbnail_captions="on" flickr_link="on" sort="title"]
Staind
[slickr-flickr tag="Staind" items="10″ type="gallery" thumbnail_size="small" thumbnail_captions="on" flickr_link="on" sort="title"]
Fozzy
[slickr-flickr tag="Fozzy" items="10″ type="gallery" thumbnail_size="small" thumbnail_captions="on" flickr_link="on" sort="title"]